After getting a polls option in my right sidebar of my blogs.
The best player that you have to buy in Football manager was announced.
Full skills, creativity, good future player will increased your team performance.
Win all league and cups.
Be the best when you choose the best.
I start this polls in 3 January 2009, and now closed in 3 February.
OK...here's the result
4th : VINCENZO FIORILLO
"WOnderkid Goalkeeper, with good skills. Increase his skill in 2 years. Become the hope of my team"
His review in Football manager 2009 :
3rd : ME (As yourself describe!) :P
Make your own self in editor page. and get wondering not wonderkid. LOL :)
2nd : MAMADOU SAKHOU

B
right future, full of talent, young, versatile and strong full back. Wonderkid,,one of the best defender in Football manager ever.
COntracted to PSG.
Our 2nd best player is "
MAMADOU SAKHO
"
Here's his review in football manager 2009 :
1ST : HENRI SAIVET


Do your team has Thierry Henry with his great skills?
Or want to buy thierry Henry but too old?
Or maybe haven't enough money to bring to your palace?
HENRI SAIVET IS YOU ANSWER!
Called by "The Next Thierry Henry" with his versatile skills. ALways gettin on scoresheets.
Henri Saivet has been the most increased player in my team.
Make incredible goals! 13 goals in 6 matches!!
Wanna try?
Get him on 300,000 dollars. Very cheap huh?
FULL SKILLS AND ABILITIES!
Here's his review :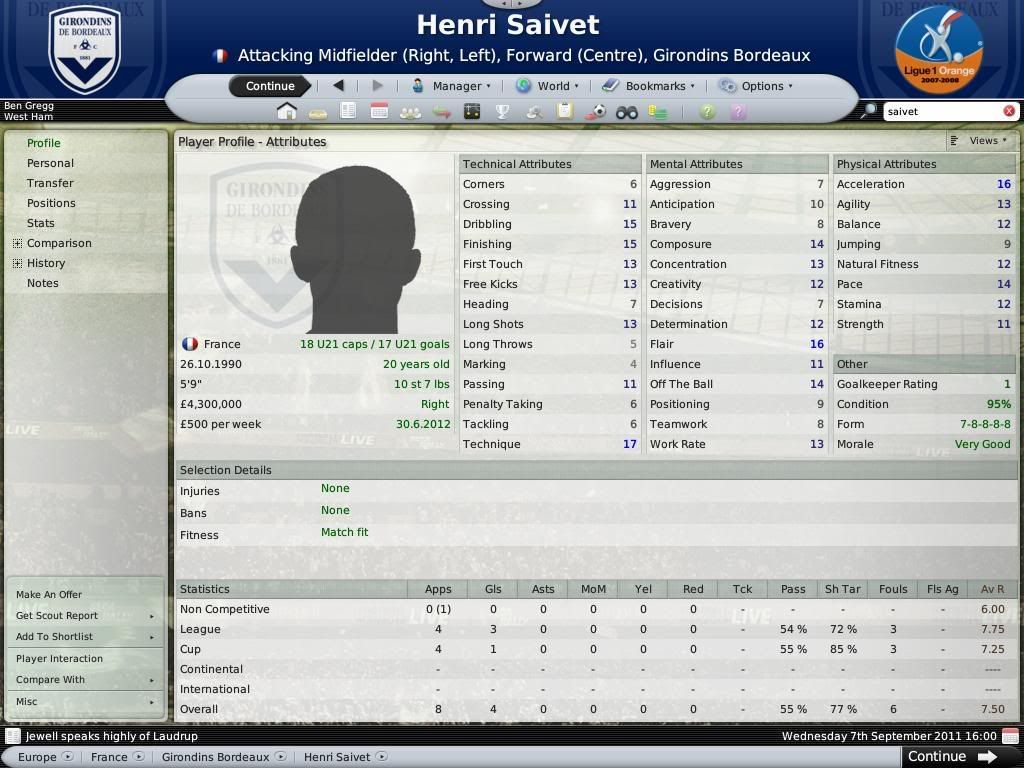 Have another one?
Share it! :)
READ MORE - BEST PLAYER in FM 2009 was ANNOUNCED!